Sorted into two categories, the newer and the older. TECHNOLOGY - mostly of our own design, modification or creation that may be of interest to collectors or vintage buffs - MUSICAL INSTRUMENTS - these are restored to the highest standards, instruments mostly well over a century old and given a new lease of life.

Please contact us for more information. Serious enquiries only please!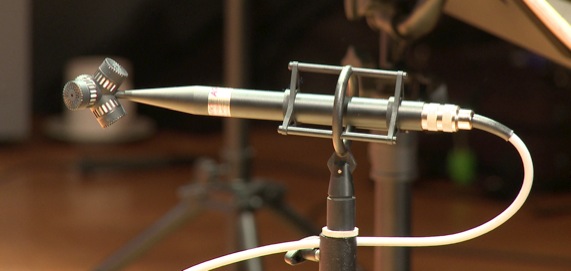 The original capsule assembly with 4 x B&K 4011 matched capsules. A cable can be supplied but there is no powering or signal balancing/processing. A bespoke unit to manage this can be manufactured to order by Lake People in Konstanz Germany at extra cost. €3,400 excl. MwSt. and Shipping Mic stand and cradle not included.
---
Available Qty: 1
Offers are subject to change and availability of products. Please email serious enquiries.